Xi Decanter: Elegant decanting for big bottles, 3 up to 30 litres
---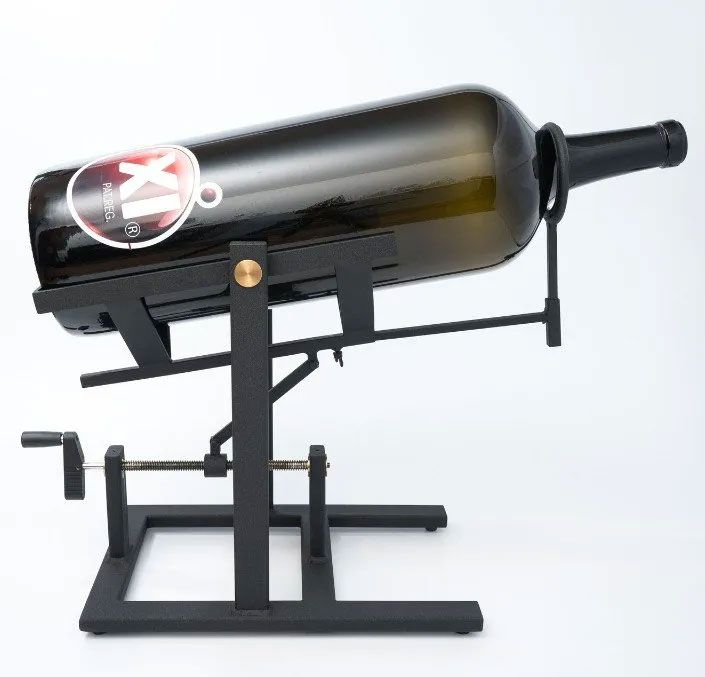 Technical details, construction.
---
• For all bottle types and sizes, from 5 to 30 litres
(through adjustable holding ring)
• To decant elegantly from the big bottle directly into the wine carafe
or glass (through easy to use gear spindle)
• Clear design. Premium hand-made product.
Coated steel grey micaceous iron oxide.
Movable parts matte chrome-plated, good stand through stable base
• Sizes:
° Xi Decanter M from 3 to 6 litres
° Xi Decanter L from 5 to 18 litres
° Xi Decanter XL from 15 to 30 litres

Learn more about Xi.
Do you have questions about this product?
Phone: +43 5577 820 76